Join Us For Medford's Only Barre Fitness Classes!
Ready to leave your stressful, exhausting workout behind and enjoy low-impact exercise that will help you slim down, grow strong, and become the best you can be?
Our fitness classes use barre techniques to help you get a comprehensive workout without straining your body. Through isometric movements that combine elements of pilates, yoga, dance, and functional training, our team at Barre B will help you achieve your fitness goals! We offer a safe, supportive environment where women of all ages and backgrounds from around the Medford area can enjoy barre together. Our fitness classes are available for walk-ins, so don't wait to stop by and see for yourself how barre can transform your life!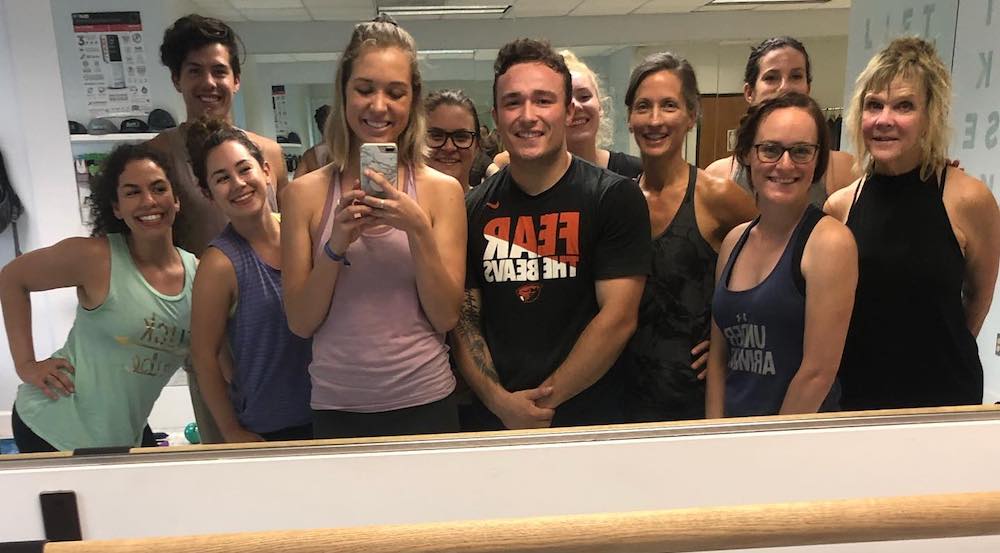 If you're interested in our fitness classes, just fill out the short form below to learn more!
Why Choose Our Fitness Classes?
Barre is about empowerment and low-impact fitness. That means you'll enjoy ongoing support and accountability from the amazing community of women we've built at Barre B, and you'll also get real results without straining your body and risking injury. Our fitness classes provide the unique opportunity for you to lose weight, build lean muscle, and live your best life -- we are the only barre studio for 500 miles, so you won't get the same workout anywhere else!
Whether you're here in Medford or in Ashland or Central Point, get a workout alongside an uplifting community of other women and give your body -- and yourself! -- the love it deserves. Our team at Barre B will be here for you every step of the way.
Join us for fitness classes that will help you:
Create sustainable weight loss & total-body toning
Improve your strength, flexibility, & stamina
Connect you with a supportive community of women
Love yourself & live your very best life!
Barre B is all about helping women around the Medford area become the best they can be -- from our Barre ABC's class, which helps Barre Babes who are just starting our learn the fundamentals, to our Cardio Barre classes that incorporate elements of kickboxing and HIIT training, and finally our Gentle Barre classes, which offer a low-stress workout that finishes with a cool lavender washcloth. Sign up for your first class and see for yourself how barre can change your life!
Join Us For Medford's Only Barre Fitness Classes!
Whether your goal is to lose weight, create better fitness, or simply to enjoy exercising alongside a community of other women from around Medford, Ashland, and Central Point, join us for our barre fitness classes and get the most out of your workout. Our team at Barre B is committed to helping you live your best life -- walk-ins are always welcome, so stop by for our next barre session and become part of our fitness community!
To learn more about barre or get started, just fill out the short form below!